Elk jaar worden de World Soundtracks Awards gehouden in Gent tijdens "Film Fest Gent". Deze awards worden beschouwd als zeer belangrijk voor de filmmuziekindustrie. De prijsuitreiking vond plaats tijdens het World Soundtrack Awards Gala op 21 oktober 2023. Wij waren aanwezig tijdens deze viering en zullen er, samen met de andere evenementen, er snel een verslag over schrijven. In de tussentijd kun je hieronder het overzicht vinden van de genomineerden voor alle awards, met de winnaars vetgedrukt.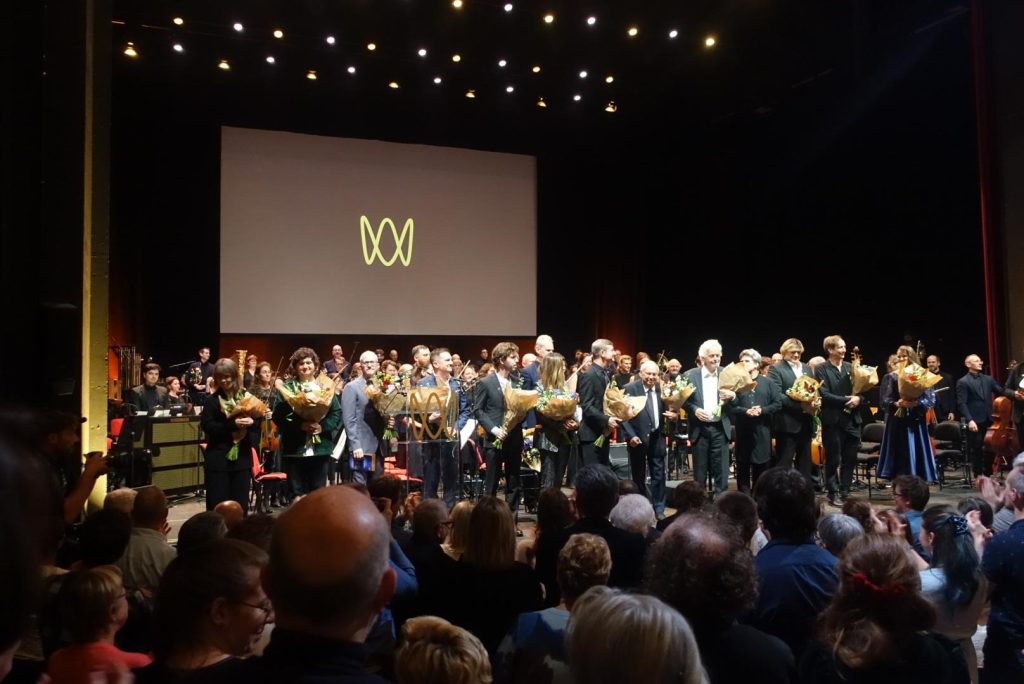 Componist van het Jaar
Volker Bertelmann – Krigsseileren (War Sailor), All Quiet on the Western Front, Veden vartija (Memory of Water)
Carter Burwell – The Banshees of Inisherin, Catherine Called Birdy, To Catch a Killer
Alexandre Desplat – Guillermo del Toro's Pinocchio, The Lost King, Tirailleurs (Father & Soldier), Asteroid City, A Cooler Climate
Hildur Guðnadóttir – Women Talking, Tár
Daniel Pemberton – See How They Run, Enola Holmes 2, Amsterdam, Spider-Man: Across the Spider-Verse
John Williams – The Fabelmans, Indiana Jones and the Dial of Destiny
TV-componist van het Jaar
Chris Bacon & Danny Elfman – Wednesday
Nicholas Britell – Andor, Succession Seizoen 4
Bear McCreary – The Serpent Queen, The Witcher: Blood Origin, The Lord of the Rings: The Rings of Power
Gustavo Santaolalla & David Fleming – The Last of Us
Cristobal Tapia de Veer & Kim Neundorf – The White Lotus Seizoen 2
Oeuvreprijs
Nicola Piovani
Laurence Rosenthal
Publieksprijs voor beste Soundtrack van het Jaar
Daniel Pemberton – Spider-Man: Across the Spider-Verse
Amelia Warner – Mr. Malcolm's List
Michelino Bisceglia – My Sailor, My Love
Fabrizio Mancinelli – The Land of Dreams
Mark Smythe – The Reef: Stalked
WSA Game Music Award
River Boy aka Narayana Johnson – Cult of the Lamb
Maclaine Diemer – Firmament
Nainita Desai – Immortality
Gareth Coker, Grant Kirkhope and Yoko Shimomura – Mario + Rabbids Sparks of Hope
Gregory Nicolett – Potionomics
Ontdekking van het Jaar
Dascha Dauenhauer– Golda
Simon Franglen – Avatar: The Way of Water
RADWIMPS, Kazuma Jinnouchi– Suzume
Herdís Stefánsdóttir – Knock at the Cabin
Colin Stetson– The Menu
SABAM Award voor Beste Originele Compositie door een jonge Internationale Componist
Emma Kélalèche
Emile Cooper Leplay
Alec Sievern
Best e Originele Score voor een Belgische Productie
Valentin Hadjadj– Close
Dirk Brossé – Onze Natuur
Hannes De Maeyer– Rebel
Beste Originele Song Gecomponeerd voor een Film
"Carolina" uit Where the Crawdads Sing – geschreven & uitgevoerd door Taylor Swift
"Ciao Papa" uit Guillermo del Toro's Pinocchio – geschreven door Alexandre Desplat, Guillermo del Toro, Roeban Katz, uitgevoerd door Alexandre Desplat, Dominique "Solrey" Lemonnier, Gregory Mann
"Keep Rising" uit The Woman King – geschreven door Jessy Wilson, Jeremy Lutito, Angélique Kidjo, uitgevoerd door Jessy Wilson, Angélique Kidjo
"Lift Me Up" uit Black Panther: Wakanda Forever – geschreven door Temilade Openiyi, Robyn Fenty, Ludwig Göransson and Ryan Coogler, uitgevoerd door Rihanna
"Your Personal Trash Man Can" uit The Marvelous Mrs. Maisel Season 5 – geschreven door Thomas Mizer, Curtis Moore, uitgevoerd door The Marvelous Mrs. Maisel Cast
Alle winnaars gefeliciteerd, maar ook alle genomineerden mogen zeker ook trots zijn op hun nominaties.