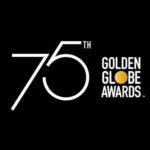 Gisteravond werden de Golden Globes toegekend. Er zijn veel categorieën, maar voor ons tellen er eigenlijk maar twee: "Best Original Score" en "Best Song". Hieronder vind je alle genomineerden waar de winnaars vetgedrukt zijn weergegeven.
Beste originele score
Carter Burwell – Three Billboards Outside Ebbing, Missouri
Alexandre Desplat – The Shape of Water
Jonny Greenwood – Phantom Thread
John Williams – The Post
Hans Zimmer – Dunkirk
Beste originele nummer
"Home" – Ferdinand

Muziek: Nick Jonas, Justin Tranter en Nick Monson
Tekst: Nick Jonas en Justin Tranter

"Mighty River" – Mudbound

Muziek: Raphael Saadiq
Tekst: Mary J. Blige, Raphael Saadiq en Taura Stinson

"Remember Me" – Coco

Muziek en tekst: Kristen Anderson-lopez en Robert Lopez

"The Star" – The Star

Muziek en tekst: Mariah Carey en Marc Shaiman

"This is Me" – The Greatest Showman

Muziek en tekst: Benj Pasek en Justin Paul
Winnaars gefeliciteerd!