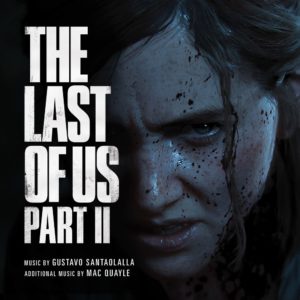 Voor elk type medium zijn er bepaalde aankondigingen waarvan mensen erg enthousiast worden. Je kunt daarbij denken aan een nieuw Harry Potter-boek, een nieuw seizoen van de populaire televisieserie Game of Thrones of wanneer er een nieuwe Marvel-film uitkomt. In de wereld van computerspellen past het langverwachte vervolg op het spel The Last of Us uit 2013 in die categorie. Toen The Last of Us Part II uitkwam, zeven jaar na zijn voorganger, waren de fans in de wolken van vreugde en opwinding.
Beide spellen spelen zich af in een wereld waar een schimmel de meerderheid van de wereldbevolking in zombie-achtige wezens heeft veranderd. Wat er van de mensheid over is, zijn voornamelijk vreselijke mensen en in plaats van samen te werken, doodt iedereen liever elkaar eerst en stelt later pas vragen. In het eerste spel moet Joel, een man die zijn hele familie heeft verloren, het klein meisje Ellie, die immuun is voor de schimmel, meenemen naar een afgelegen plek. Joel kan gitaar spelen, wat een sprankje menselijkheid in deze wereld van dood en terreur brengt. De spelmakers hebben de keuze gemaakt om dat te te benadrukken door de Argentijnse gitarist en componist Gustavo Santaolalla te vragen de muziek te componeren. De muziek die hij heeft geschreven bestaat uit veel nummers met hem als sologitaar, met soms andere instrumenten, zoals extra gitaren of strijkers, in de achtergrond. Terwijl de gamefanaten blij waren met het vervolg in het algemeen, was ik enthousiast over het feit dat Santaolalla ook weer terugkwam voor dit deel. Deze keer kreeg hij hulp van Mac Quayle, die extra muziek voor het spel schreef.
Een van de mooiste dingen van de muziek in de The Last of Us games, is het hoofdthema, wat een prachtig stuk is met Santaolalla op gitaar. Het is intiem en emotioneel en als ik dit thema met één woord moet omschrijven, zou ik het samenvatten met 'puur'. Het thema werd in het eerste spel gespeeld op een kleinere gitaar, maar voor dit vervolg speelde Santaolalla het thema op een banjo, wat perfect is voor deze melodie. De meeste andere nummers die Santaolalla op dit album heeft gecomponeerd geven hetzelfde gevoel en zijn ook een genot om naar te luisteren.
Terwijl het eerste deel al een zeer duister spel was, is The Last of Us Part II nog duisterder, met gruwelijke sterfgevallen, verraad en nog veel meer nare ervaringen. Bij deze gebeurtenissen past het intieme gitaarspel van Santaolalla eigenlijk niet en daarom heeft Mac Quayle, een componist die gespecialiseerd is in elektronische muziek, voor deze delen de muziek geschreven, met donkere en wrange elektronische omgevingsgeluiden met soms de ondersteuning van slagwerk.
Het zou voor mij niet de eerste keer zijn dat ik tegenstrijdige gedachten over een soundtrack heb en voor The Last of Us Part II is dat zeker het geval. Aan de ene kant vind ik het het intieme gitaarspel van Gustavo Santaolalla fantastisch, maar aan de andere kant druk ik elke keer als de muziek van Mac Quayle begint te spelen op het 'volgend nummer' knopje om terug te keren naar Santaolalla's muziek. Ik vind dat eigenlijk best oneerlijk. Quayle's muziek is bedoeld om donker en humeurig te zijn, wat waarschijnlijk perfect past bij de gebeurtenissen in het spel die het moet ondersteunen, maar voor mij springen de nummers van Santaolalla er echt uit.
Luisteren of kopen
Lijst van de nummers
1 aanvullend muziek geschreven door Mac Quayle
De hoogtepunten zijn vetgedrukt.
The Last of Us Part II (2:52)
Unbound (1:57)
Longing (1:45)
Eye for an Eye1 2:37)
It Can't Last (2:19)
The Cycle of Violence1 (5:04)
Reclaimed Memories (1:42)
Cordyceps1 (2:40)
Longing (Redemptions) (1:42)
Restless Spirits (2:12)
Chasing a Rumor (2:54)
They're Still Out There1 (3:32)
Unbroken (4:38)
The Rattlers1 (3:41)
The Obsession (1:21 )
Soft Descent (1:50)
The WLF1 (3:39)
A Wolf's Ghost (2:24)
Masks On1 (2:02)
It Can't Last (Home) (4:29)
Inextinguishable Flames (0:59)
Allowed to be Happy (2:48)
Collateral (2:22)
The Cycle Continues1 (3:28)
All Gone (The Promise) (3:03)
Grieving (2:19)
The Island1 (4:13)
Beyond Desolation (2:24)
Duur: 1 uur en 17 minuten
Sony Classical (2020)