Voordat de pandemie uitbrak – wat een eeuwigheid geleden lijkt – bezocht ik graag Europese steden om van de omgeving te genieten en een filmmuziekconcert bij te wonen. Het is meer dan twee jaar geleden dat ik naar zo'n concert ben geweest, maar toen Gorka Oteiza van SoundtrackFest (Engels) mij over een John Williams concert in de Spaanse stad Bilbao informeerde, besloot ik om erheen te gaan.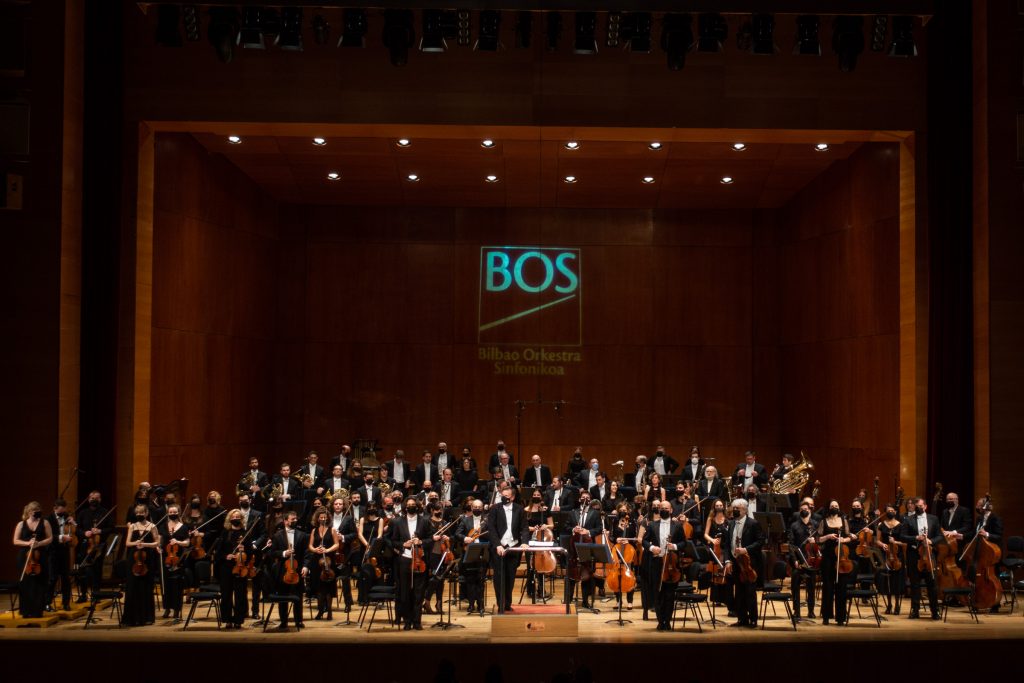 Tijdens de eerste helft van het concert voerde het Bilbao Symfonie Orkest, onder leiding van Erik Nielsen, allerlei stukken uit Williams' filmmuziekbibliotheek uit, met uitzondering van het openingsstuk, "Olympic Fanfare". De muziek uit Close Encounters of the Third Kind die erna gespeeld werd, is altijd een interessante luisterervaring. De eerste helft van de suite bevat ongewone muzikale patronen en geluidssferen en je moet tot de tweede helft wachten om de wonderlijke melodieën te horen die de beroemde vijf tonen bevatten.
Na het beluisteren van de magische melodieën van "Hedwig's Theme" en "Harry's Wonderful World" uit Harry Potter and the Philosopher's Stone was het tijd voor het thema uit Schindler's List. Ik denk dat de concertmeester zijn best heeft gedaan om de solo de aandacht te geven die het nodig heeft, maar helaas werd het stuk een tikje te snel gespeeld, waardoor er iets van de emotie die dit thema zo speciaal maakt verloren ging.
De eerste helft eindigde met twee thema's uit Jurassic Park. Het eerste thema was uit Jurassic Park: The Lost World, wat voor mij heel verfrissend was, omdat ik dat thema nog nooit eerder live had gehoord. Het andere thema kwam uit de eerste Jurassic Park-film, wat daarentegen al op veel concerten die ik heb bijgewoond is gespeeld. Wat ik interessant vond om te zien, was dat het orkest zes hoornisten had, waarvan er één alle solo's speelde, inclusief de belangrijke solo in dit thema, terwijl de andere vijf voor en na die solo's speelden, zodat hij zich volledig op kon concentreren op deze solo's.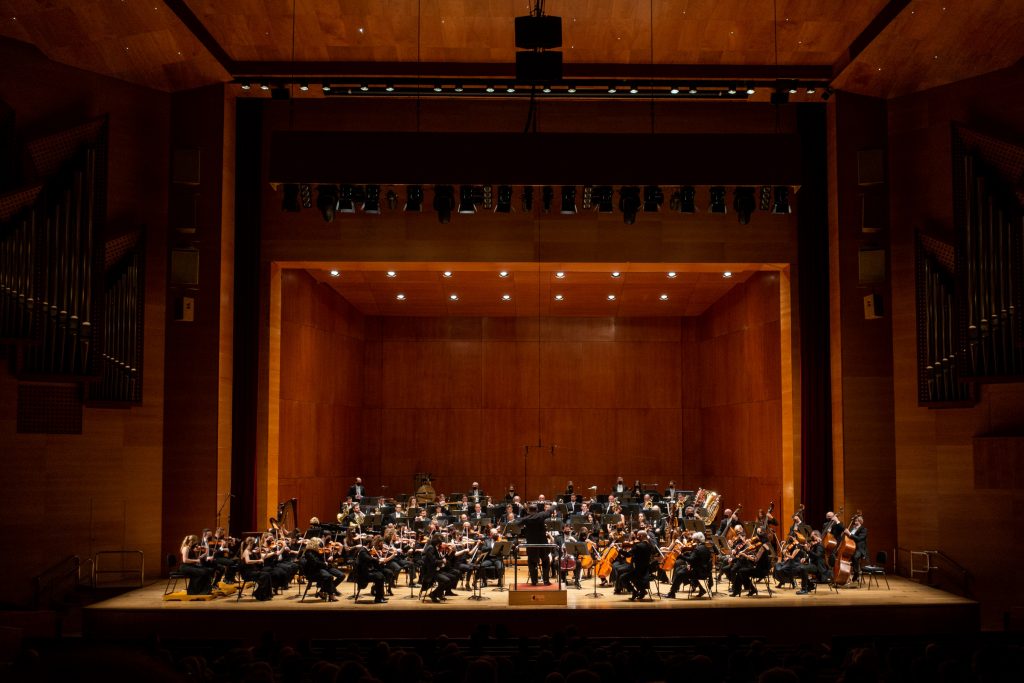 De tweede helft van het concert was volledig gewijd aan Star Wars. Het begon en eindigde traditioneel met het hoofdthema en "Throne Room and Finale" en daar tussenin konden we luisteren naar een selectie van muziek uit voornamelijk de originele trilogie. De meeste van deze werken waren de belangrijke thema's, waaronder "The Imperial March" en "Yoda's Theme," maar ook de interessante actiemuziek die John Williams voor Star Wars heeft geschreven, zoals "Here They Come", "The Forest Battle" en "Scherzo for X-Wings," waarin je de briljante patronen en kleine leidmotieven kunt horen die Williams voor die scènes heeft geschreven. Na het officiële programma met fantastische John Williams muziek, werden we nog getrakteerd op een toegift, namelijk "Flying Theme" uit E.T. Niet alleen was de muziek verrukkelijk, maar de altviolisten fietsten ook nog eens met hun voeten in de lucht terwijl ze hun partij speelden, wat het concert een gedenkwaardig afsluiting gaf.
De zaal voor het concert was vrij groot en het was redelijk gevuld met publiek en ik hoop dat iedereen een aangename avond hadden door te luisteren naar John Williams' briljante muziek. Ik heb het al vaak gehoord en toch ontdek ik steeds weer nieuwe elementen in zijn muziek. Hopelijk had het orkest het ook naar zijn zin en wil het doorgaan met filmmuziekconcerten. Misschien van verschillende componisten? Ik zou het niet erg vinden om nog eens terug te keren naar Bilbao en niet alleen voor het goede gezelschap, de appelcider en de wijn, maar ook voor een volgend filmmuziekconcert.
Concertinformatie
Waar: Euskalduna Palace in Bilbao, Spanje
Wanneer: 7 april 2022
Orkest: Bilbao Symphony Orchestra onder leiding van Erik Nielsen
Programma
"Olympic Fanfare"
Suite uit Close Encounters of the Third Kind
Harry Potter and the Philosopher's Stone

Hedwig's Theme
Harry's Wondrous World

"Main Theme" uit Schindler's List
"Main Theme" uit Jurassic Park: The Lost World
Suite uit Jurassic Park
Pauze
Star Wars

Main Title
Princess Leia's Theme
Scherzo for X-Wings
The Imperial March
Here They Come
Luke and Leia
The Forest Battle
Yoda's Theme
The Throne Room and End Title

"Flying Theme" uit E.T. (toegift)