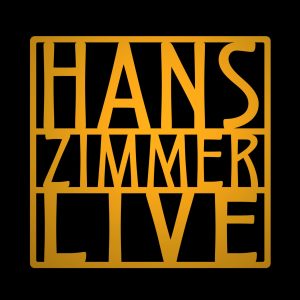 Hans Zimmer heeft het de laatste jaren nogal druk gehad, maar als je zijn IMDB-pagina bekijkt zie je dat zijn output in de loop der jaren is afgenomen. Op een handvol soundtracks na, zoals Dune, waarvoor hij een Oscar won, had hij op de meeste scores mede-componisten en was hij niet de enige geaccrediteerde componist. Een van de redenen hiervan is dat Zimmer nogal druk was met zijn show Hans Zimmer Live. Hij doet deze concerten al een tijdje en heeft in de tussentijd zijn concertprogramma aangepast. Ik heb beide uitvoeringen met hun verschillende programma's bijgewoond. De ene was in 2016 in Hamburg voordat Soundtrackwereld was opgericht en de andere was Hans Zimmer Live in Amsterdam, wat overigens ook het eerste concert was dat ik bijwoonde na de pandemie.
De eerste show is niet verloren gegaan in de tijd, want er is een cd Hans Zimmer: Live in Prague uitgebracht voor degenen die het concert willen herbeleven, en nu is er een tweede album met de titel Hans Zimmer Live uitgekomen met live-opnames van suites uit de meest recente shows. Ik zal niet in detail ingaan op het concert, omdat ik dat al besproken heb in mijn verslag, maar in plaats daarvan wil ik het specifiek over dit album hebben.
Terwijl ik naar het album luisterde, herbeleefde ik de geweldige tijd in Amsterdam van begin tot eind, aangezien de volgorde van de nummers op het album exact hetzelfde is als die van het concert. Wat het album zo uniek maakt, is dat de liveshow weliswaar uitstekend was, met veel bezienswaardigheden, maar het was ook luid en als je op grote afstand van het podium zit in een grote arena, zie je niet alles op het podium zo goed. Het album maakt het luisteren naar de daadwerkelijke muziek toegankelijker en persoonlijker, en het laat mij ook het vakmanschap van Zimmers band nog meer waarderen. Vooral Lisa Gerrard te horen zingen op The Gladiator, aangezien ze niet bij het Amsterdamse concert aanwezig kon zijn, en Tina Guo die furore maakte op haar elektrische cello tijdens Wonder Woman 1084 was een traktatie. Overigens zijn alle andere leden van het zogenaamde 'The Disruptive Collective' ook fantastische muzikanten, van Snow Owls verbluffende baslijnen tot aan Pedro Eustaches heerlijke fluitspel toe.
De sterke focus op deze groep muzikanten heeft voor mij ook een beetje een keerzijde, want als iemand die fan is van Zimmers orkestrale scores, komen de meer op orkest gerichte stukken als The Gladiator en The Last Samurai voor mij wat vreemd over: het orkest en het koor klinken iets te netjes, alsof ik naar een studio-opname luister in plaats van naar live orkestleden. Het is echter wel iets wat ik naast me neer kan leggen, want het album dat meer op het orkestrale werk van Zimmer richt, namelijk The World of Hans Zimmer, is er natuurlijk ook nog.
Terwijl ik dit schrijf, begint Hans Zimmer aan een nieuwe Europese tournee en ik heb nog niet gehoord of hij het programma hiervoor zal gaan aanpassen. Voor degenen die geen kaartje konden bemachtigen voor een van de uitverkochte concerten, of buiten Europa wonen, kun je nog steeds de briljante musici horen die Zimmers muziek spelen, door naar dit album te luisteren.
Luisteren of kopen
Lijst van de nummers
De hoogtepunten zijn vetgedrukt.
Disk 1
Dune: House Atreides (3:46)
Inception: Mombasa (4:55)
Wonder Woman Suite: Part 1 (3:18)
Wonder Woman Suite: Part 2 (2:21)
Wonder Woman Suite: Part 3 (4:07)
Man of Steel Suite: Part 1 "What Are You Going to Do When You Are Not Saving the World?" (4:43)
Man of Steel Suite: Part 2 (3:54)
Gladiator Suite: Part 1 (3:47)
Gladiator Suite: Part 2 (3:49)
Gladiator Suite: Part 3 (5:30)
Gladiator Suite: Part 4 (1:53)
Pirates of the Caribbean Suite: Part 1 "Jack Sparrow" (4:11)
Pirates of the Caribbean Suite: Part 2 (4:59)
Pirates of the Caribbean Suite: Part 3 (4:45)
Absurdities: Part 1 (5:01)
Absurdities: Part 2 (4:27)
Disk 2
The Last Samurai Suite: Part 1 (2:56)
The Last Samurai Suite: Part 2 (3:34)
The Last Samurai Suite: Part 3 (5:38)
The Dark Knight Suite: Part 1 (4:07)
The Dark Knight Suite: Part 2 (4:03)
Dark Phoenix Suite (5:18)
Dunkirk: Supermarine (2:26)
Dune: Paul's Dream (5:28)
Interstellar Suite: Part 1 (5:59)
Interstellar Suite: Part 2 (5:34)
The Lion King Suite: Part 1 "He Lives in You" (4:00)
The Lion King Suite: Part 2 (5:25)
The Lion King Suite: Part 3 (3:02)
No Time to Die Suite (5:51)
Inception: Time (4:37)
Duur: 2 uur en 13 minuten
Sony Music (2023)