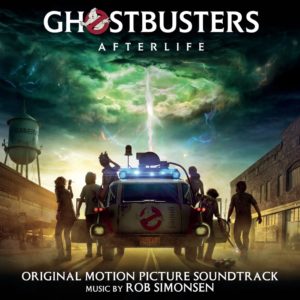 Ghostbusters is een van de klassieke films uit de jaren tachtig. Ik kan me deze film, samen met zijn vervolg Ghostbusters II, nog goed herinneren en ik heb veel verhalen over fans gehoord die verliefd zijn op deze franchise. In 2016 kwam er een reboot uit onder dezelfde naam, maar die zich in een ander universum afspeelt, waarbij de originele cast in cameos te zien waren. Blijkbaar deed die film het niet goed genoeg, dus werd in 2021 een nieuwe poging ondernomen om de franchise nieuw leven in te blazen: Ghostbusters: Afterlife speelt zich meer dan veertig jaar na de eerste film af en laat de filmuit 2016 links liggen.
Ik had hoge verwachtingen en ik kan met een gerust hart zeggen dat ik de film goed vond. Ik was aangenaam verrast. De film introduceert een nieuwe cast van voornamelijk jonge volwassenen en kinderen en heeft een goed geschreven verhaal dat perfect aansluit op wat er 40 jaar geleden in New York is gebeurd. Ghostbusters: Afterlife is daarnaast een prachtige ode aan het origineel. Er zijn veel kleine details die het hart van een echte Ghostbusters fan sneller doen laten kloppen, wat ook het geval is voor de liefhebbers van de originele Ghostbusters muziek. Het originele, iconische, "Ghostbusters" lied van Ray Parker Jr. wordt in de film gebruikt, waar ik een soort cover in een modernere muziekstijl had verwacht. Dezelfde gedachte om dicht bij het origineel te blijven, is ook toegepast op de filmmuziek, die een schitterend eerbetoon blijkt te zijn aan de originele score.
De muziek voor de originele film is geschreven door Elmer Bernstein en het is een zeer aangename en vrolijke soundtrack om naar te luisteren, met een voortreffelijk hoofdthema. Omdat Bernstein helaas is overleden, moest iemand anders de muziek componeren. Die opdracht is gegeven aan Rob Simonsen, een voor mij tot nu toe onbekende naam. Simonsen's benadering voor de muziek is om dicht bij de stijl van het origineel te blijven. Bernstein's origineel was een melodieuze, orkestrale score, met enkele extra pianopartijen en hij gebruikte theremin klanken voor alle spookachtige elementen in de film. Dit concept maakte het mogelijk dat de originele Ghostbusters films meer spannende familiefilms dan horrorfilms waren. Simonsen bootste diezelfde stijl niet alleen na door dezelfde instrumenten te gebruiken, maar hij mocht ook de voortreffelijke thema's van Bernstein gebruiken. Het hoofdthema is op veel plaatsen op het album te horen, zoals bijvoorbeeld in "Lab Partners", maar het is niet het enige hergebruikte thema. Het andere belangrijke thema is Bernsteins Gozer-thema, waarbij het eerste nummer van het album "Trapped" een goed voorbeeld is van hoe Simonsen Bernstein's muziek in zijn eigen muziek heeft geïntegreerd.
Er is natuurlijk ook veel muziek te vinden die oorspronkelijk gecomponeerd is voor Ghostbusters: Afterlife, maar die is nog steeds in de stijl van wat Bernstein heeft geschreven. Een prachtig voorbeeld van Simonsen's eigen materiaal is "Summerville", dat voor het plaatsje in the middle of nowhere staat, waar de film zich afspeelt.
Elke componist probeert in zijn eigen stijl te schrijven, maar als je naar deze soundtrack luistert zonder enige context, kan je duidelijk horen dat het een Ghostbusters soundtrack is, wat perfect past bij wat de film probeert te bereiken. Zoals ik al eerder zei, is Rob Simonsen een componist die ik niet kende, maar nu dus wel. Zijn taak was een hele uitdaging. Hij moest muziek schrijven gebaseerd op een iconische score van een componist die door velen geliefd was en dat is hem zeker gelukt.
Luisteren of kopen
Lijst van de nummers
De hoogtepunten zijn vetgedrukt.
Trapped (4:55)
Dirt Farm (3:28)
Chess (1:18)
Summerville (1:41)
Research (1:52)
Under the Floor (3:10)
Nice Replica (0:42)
Culpable (1:52)
Laboratory (3:58)
Lab Partners (2:02)
Definitely Class Five (2:06)
Go Go Go (0:38)
Trap Him (3:53)
Don't Go Chasing Ghosts (2:41)
Mini-Pufts (3:45)
Down the Well (4:13)
The Temple Resurrected (2:02)
The Plan (2:59)
Suit Up (2:08)
No, I'm Twelve (2:26)
Getaway (2:54)
Callie (2:30)
Protecting the Farm (5:40)
Showdown (2:30)
Reconciliation (4:35)
Duur: 1 uur en 10 minuten
Sony Masterworks (2021)