Ik beleef al een geruime tijd plezier aan de Harry Potter concerten in Rotterdam, waarbij het Rotterdams Philharmonisch de muziek van een van de Harry Potter films uitvoert terwijl de film op een groot scherm afspeelt. Het orkest voert deze films in chronologische volgorde uit en ik schrijf er al sinds Harry Potter and the Prisoner of Azkaban over. Ik zou in december 2020 Harry Potter and the Half-Blood Prince gaan zien (en naar de muziek luisteren), maar vanwege corona werd dat concert uitgesteld, niet voor één maar zelfs voor twee jaar. Vandaar dat het tot dit moment heeft geduurd voordat ik het evenement kon bijwonen en erover kan schrijven.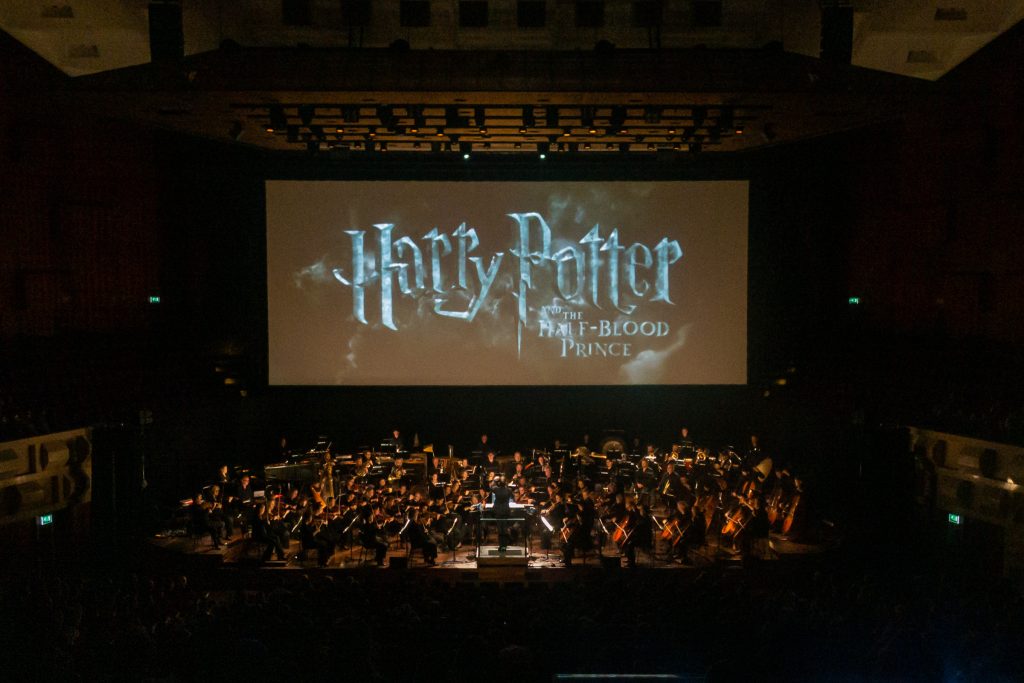 De muziek voor The Half-Blood Prince is gecomponeerd door Nicholas Hooper, die ook voor The Order of Phoenix schreef. Net als bij de muziek voor die film, dient zijn soundtrack voor The Half-Blood Prince voornamelijk ter ondersteuning van het verhaal, dat met elke Harry Potter-film grimmiger wordt en onderscheidt zich daardoor niet zo duidelijk als de muziek voor de eerste vier Harry Potter-films. Als gevolg daarvan keek ik meer naar de film dan dat ik aan aandacht voor de muziek had, maar er waren zeker enkele momenten waarop de muziek me wel opviel. Een aantal van die momenten waren gedurende de zeldzame opbeurende scènes, met "The Weasley Stomp" als een van mijn favorieten. Andere voorbeelden daarentegen waren de donkere en meer emotionele momenten, met name "Dumbledore's Farewell", waarbij veel mensen in het publiek de lichtflitsfunctie op hun mobieltjes gebruikten om respect te tonen voor een van hun favoriete personages uit de hele filmreeks
Het optreden van het orkest was uitstekend, maar ik miste eigenlijk een koor. Vooral op de meest emotionele momenten zou het geweldig zijn geweest om een echt koor te horen zingen. Het zou een grotere emotionele impact hebben gemaakt dan de geluidsband te gebruiken voor deze koorpartijen. Het is natuurlijk altijd een aanzienlijke belasting op het budget, de tijd en de middelen van de organisatie om een koor in te huren. Desondanks was er wel een koor voor het concert van The Prisoner of Azkaban, dus was ik wat dat betreft al verwend.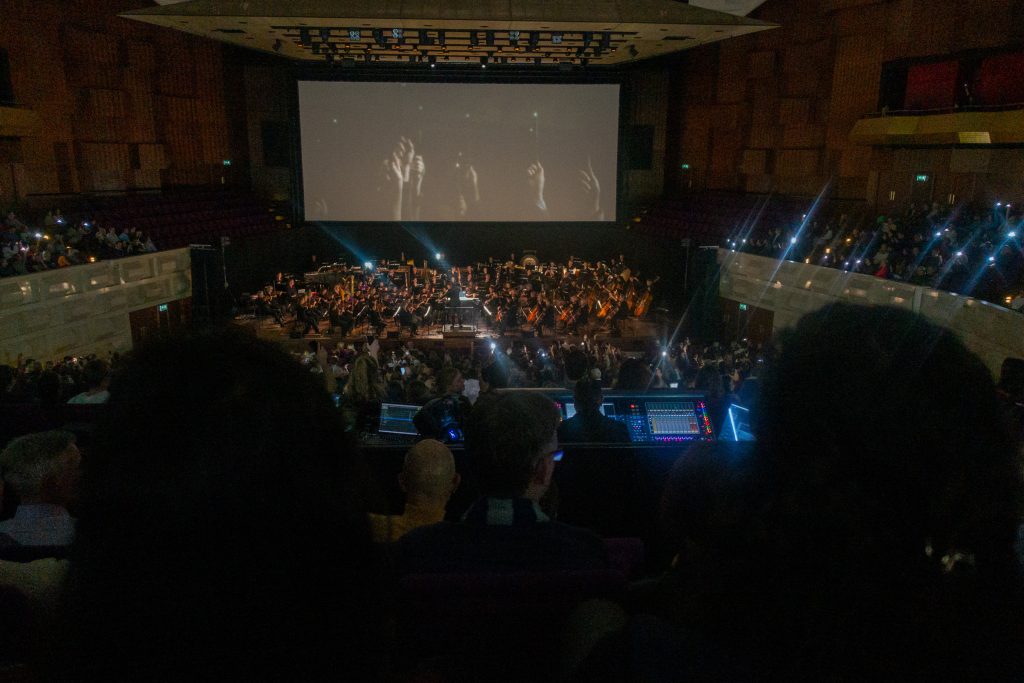 Ik denk echter dat het evenement het twee jaar wachten meer dan waard was en ik heb me dan ook prima vermaakt. Ik had de film al een tijdje niet meer gezien en het was aangenaam om het verhaal weer eens te herleven. Een orkest de filmmuziek te laten uitvoeren is altijd een traktatie en ik vind het leuk dat deze concerten elke keer uitverkocht raken. Als ik ze bijwoon, zie ik altijd blije gezichten in het publiek en ik hou ervan hoe de aanwezigen kennis kunnen maken met de live uitvoering van filmmuziek door een orkest. Tijdens het concert kondigde de organisatie de data voor Harry Potter and the Deathly Hallows, Part 1 aan. Ik ben erg benieuwd hoe het orkest de muziek van Alexandre Desplat voor de Harry Potter franchise zal uitvoeren, dus verwacht daar volgend jaar een nieuw verslag over.
Concertinformatie
Waar: De Doelen – Rotterdam
Wanneer: 12 november 2022
Orkest: Rotterdams Philharmonisch Orkest onder leiding van Justin Freer