Harry Potter and the Prisoner of Azkaban
In de afgelopen jaren is het een trend geworden om een ​​film te laten zien op een scherm met alle geluidseffecten en dialogen, terwijl een orkest de muziek speelt om zo een speciale bioscoopervaring voor het publiek te creëren. Het Rotterdams Philharmonisch Orkest is een orkest dat deze vorm regelmatig in zijn thuishaven Rotterdam uitvoert. Ze hebben al films uitgevoerd zoals bijvoorbeeld Lord of the Rings, Gladiator en The Matrix. De volgende films op hun lijst zijn de Harry Potter-films. Ze begonnen met de eerste film in november 2016, deden de tweede in september 2017 (die ik niet kon bijwonen) en we bezochten de derde film in de serie, Harry Potter and the Prisoner of Azkaban, op 20 januari 2018.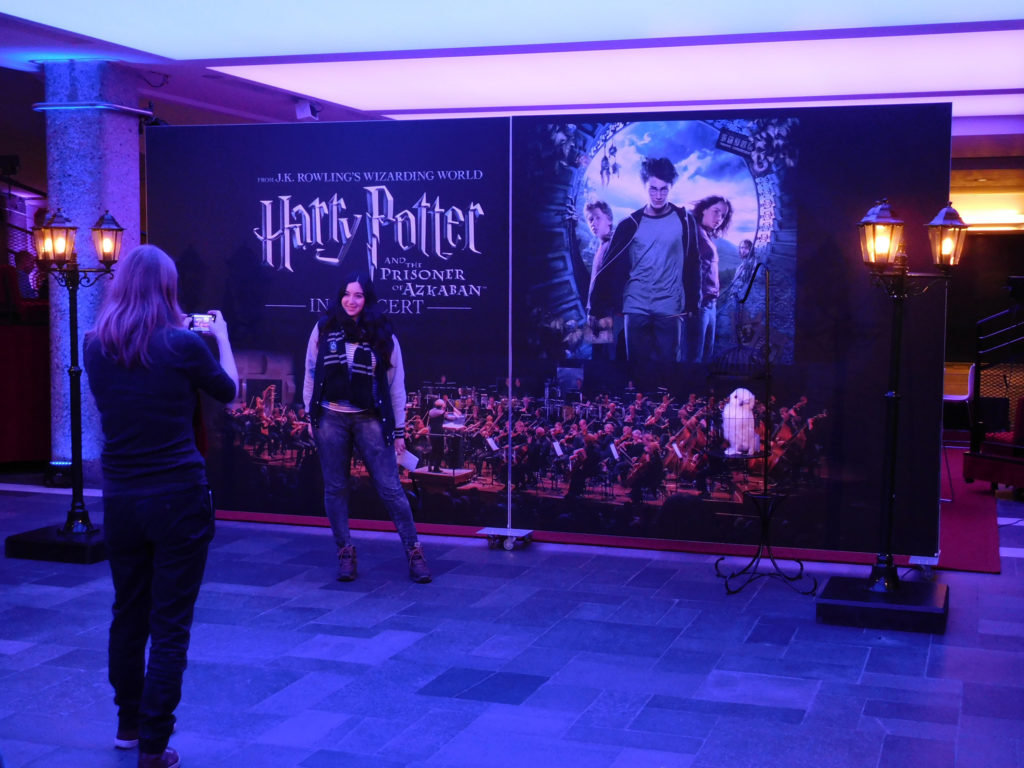 Naar een Harry Potter-concert gaan is een heel plezierige ervaring. Het is een mooie kans voor Harry Potter-fans om zich te verkleden met toverstokken, sjaals en andere kostuums en als bonus zijn de film en de muziek gecomponeerd door John Williams ook leuk om te ervaren. Het orkest heeft de muziek heel goed geïntegreerd. De muziek is van zichzelf al prachtig geschreven, maar goed uitgevoerd door een live-orkest met de beelden op het scherm, maakte de ervaring nog beter. Alle geweldige muzikale momenten in de film zoals het busgedeelte, de vlieg-scène, het expecto patronum moment en natuurlijk de scènes waar het thema "A Window to the Past" te horen was, waren gewoon een genot om te ervaren. Het merendeel van de tijd dat ik naar dit soort concerten ga, kan ik tijdens het kijken van de film horen dat een live orkest de muziek aan het spelen is en hier had ik niet dat gevoel. Sterker nog, ik was juist bewust van het orkest op het moment dat ze niet aan het spelen waren. Het geluid van de dialogen hoorde namelijk een beetje vreemd in deze zaal, waardoor je je ervan bewust werd dat je niet in een bioscoop zat. Hierdoor werd wel mijn enthousiasme versterkt als de muziek weer begon te spelen. Zoals bij elk concert van dit formaat, is het luisteren naar de aftiteling plezierig en een geweldige manier om het orkest te zien spelen en van de muziek te genieten, zonder veel aandacht aan het scherm te schenken.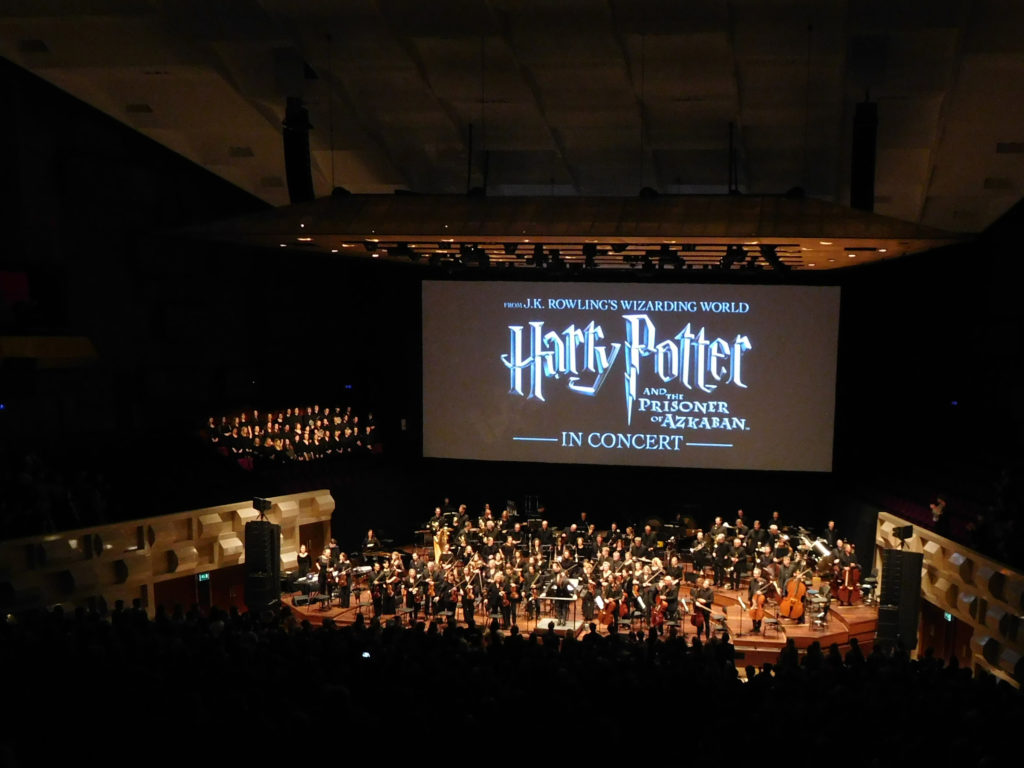 Deze film was ook de eerste Harry Potter-film met een koor. De dementor-scènes en "Double Trouble" hebben er natuurlijk één nodig, en ik ben ervan overtuigd dat zonder hen dit concert niet zo leuk zou zijn geweest. Eén ding was een beetje raar. Het geluid van het koor kwam uit beide luidsprekers aan de voorkant en het koor zat links achterin. Het was een beetje verwarrend het geluid aan de voorkant te ervaren, terwijl ze links van het scherm zongen.. Maar dit is slechts een klein minpuntje van dit prachtige concert. Gelukkig zijn er nog 5 films te gaan, en ik ben erg benieuwd hoe Harry Potter and the Goblet of Fire met muziek van Patrick Doyle zal klinken met dit ervaren orkest. Ik kijk er nu al naar uit.
Concertinformatie
Waar en wanneer: Rotterdam – 20 januari 2018
Orkest: Rotterdams Philharmonisch Orkest onder leiding van Justin Freer
Koor: L.S.K.O. Collegium Musicum