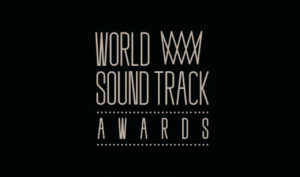 Elk jaar worden de World Soundtrack Awards uitgereikt in Gent tijdens "Film Fest Gent". Deze prijzen zijn zeer belangrijk in de filmmuziekwereld. De uitreiking vond plaats op 18 oktober 2019, tijdens een concert met Marco Beltrami als de hoofdgast.
Hieronder een overzicht van de genomineerden van alle prijzen, de winnaars zijn vetgedrukt.
Componist van het Jaar
Nicholas Britell: If Beale Street Could Talk, Vice
Daniel Pemberton: Yesterday, Spider-Man: Into The Spiderverse, Scarborough
John Powell: How to train Your Dragon: The Hidden World
Alan Silvestri: Avengers: Endgame, Welcome to Marwen
Benjamin Wallfisch: Hellboy, Shazam!, Serenity, King of Thieves, The Vanishing, The Darkest Minds
TV-componist van het Jaar
Kris Bowers: When They See Us (Season 1), For the People (Season 2), Black Monday (Season 1), Warriors of Liberty City (Season 1)
Ramin Djawadi: Game of Thrones (Season 8), Jack Ryan (Season 1)
Murray Gold: Years and Years (Season 1), Gentleman Jack (Season 1)
Hildur Guðnadóttir: Chernobyl, Ófærð (Season 2)
Jeff Russo: Legion (Season 3), The InBetween (Season 1), The Act (Season 1), The Umbrella Academy (Season 1), Star Trek: Discovery (Season 2), Counterpart (Season 2), Channel Zero (Season 4), Snowfall (Season 2)
Oeuvreprijs
Krzysztof Penderecki
Frédéric Devreese
Publieksprijs voor beste Soundtrack van het Jaar
Khaled Mouzanar: Capernaum
Pinar Toprak: Captain Marvel
John Powell: How to Train Your Dragon: The Hidden World
Matthieu Lamboley: Minuscules: Les Mandibules Du Bout Du Monde
Diego Baldenweg, Nora Baldenweg & Lionel Baldenweg: Zwingli
Ontdekking van het Jaar
Michael Abels: Us
Segun Akinola: The Last Tree
Kris Bowers: Green Book
Anne Chmelewsky: Where Hands Touch
Disasterpeace: Under the Silver Lake
SABAM Award voor Beste Originele Compositie door een jonge Internationale Componist
Pierre Charles
Yu-peng Chen
Zuzana Michlerová
Beste Originele Score voor een Belgische Productie
Frédéric Vercheval: Duelles
Soulsavers: Un Ange
Jorrit Kleijnen & Alexander Reumers: Niet Schieten
Beste Originele Song Gecomponeerd voor een Film
"Requiem for a Private War" uiy A Private War; geschreven en uitgevoerd door Annie Lennox
"Shallow" uit A Star is Born; geschreven door Lady Gaga, Andrew Wyatt, Anthony Rossomando, Mark Ronson uitgevoerd door Lady Gaga, Bradley Cooper
"Sunflower" uit Spider-man: Into the Spider-Verse; geschreven door Swae Lee (als Khalif Brown), Louis Bell, Post Malone (als Austin Post), Billy Walsh (als William Walsh), Carter Lang, Carl Rosen uitgevoerd door Post Malone, Swae Lee
"The Place Where Lost Things Go" uit Mary Poppins Returns; geschreven door Marc Shaiman, Scott Wittman uitgevoerd door Emily Blunt
"When a Cowboy Trades his Spurs for Wings" uitThe Ballad of Buster Scruggs geschreven door David Rawlings, Gillian Welchuitgevoerd door Willie Watson, Tim Blake Nelson
Alle winnaars gefeliciteerd, maar ook alle genomineerden verdienen een pluim.