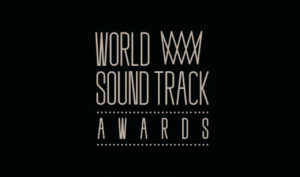 Elk jaar worden de World Soundtrack Awards uitgereikt in Gent tijdens "Film Fest Gent". Deze prijzen zijn zeer belangrijk in de filmmuziekwereld. De uitreiking vond op 22 oktober 2022 plaats tijdens het World Soundtrack Awards Gala.
Hieronder een overzicht van de genomineerden van alle prijzen, de winnaars zijn vetgedrukt.
Componist van het Jaar
Germaine Franco – Encanto
Jonny Greenwood – The Power of the Dog, Spencer
Daniel Hart – The Green Knight, The Last Letter from Your Lover
Alberto Iglesias – Parallel Mothers
Daniel Pemberton – The Rescue, Being the Ricardos, The Bad Guys, Brian and Charles
Hans Zimmer – Dune, No Time to Die, The Survivor
TV-componist van het Jaar
Nicholas Britell – Succession (Season 3)
Natalie Holt & John Williams – Obi-Wan Kenobi
Jung Jae-il – Squid Game
Hesham Nazih – Moon Knight
Theodore Shapiro – Severance
Cristobal Tapia de Veer – The White Lotus
Oeuvreprijs
Publieksprijs voor beste Soundtrack van het Jaar
14 Peaks: Nothing Is Impossible – Nainita Desai
Charlotte – Michelino Bisceglia
Gunpowder Milkshake – Frank Ilfman
The Ice Age Adventures of Buck Wild – Batu Sener
The King's Daughter – Joseph Metcalfe, John Coda, Grant Kirkhope
Ontdekking van het Jaar
Karl Frid – Pleasure
Eiko Ishibashi – Drive My Car
Son Lux – Everything Everywhere All at Once
Maurizio Malagnini – Coppelia
Isobel Waller-Bridge – Munich: The Edge of War
SABAM Award voor Beste Originele Compositie door een jonge Internationale Componist
John Konsolakis
Giacomo Rita
Robert Wallace
Beste Originele Song Gecomponeerd voor een Film
"Blome Swete Lilie Flour" from The Green Knight – geschreven door Daniel Hart – uitgevoerd door Daniel Hart
"Hold My Hand" from Top Gun: Maverick – geschreven door Bloodpop en Stefani Germanotta – uitgevoerd door Lady Gaga
"Just Look Up" from Don't Look Up – geschreven door Nicholas Britell, Ariana Grande, Scott "Kid Cudi" Mescudi en Taura Stinson – uitgevoerd door Ariana Grande en Kid Cudi
"No Time To Die" from No Time to Die – geschreven door Billie Eilish en Finneas O'Connell – uitgevoerd door Billie Eilish
"Strange Game" from Slow Horses – geschreven door Daniel Pemberton en Mick Jagger – uitgevoerd door Mick Jagger
"We Don't Talk About Bruno" from Encanto – geschreven door Lin-Manuel Miranda – uitgevoerd door Adassa, Carolina Gaitán – La Gaita, Diane Guerrero, Encanto – cast, Mauro Castillo, Rhenzy Feliz, Stephanie Beatriz
Alle winnaars gefeliciteerd, maar ook alle genomineerden mogen zeker ook trots zijn op hun nominaties.